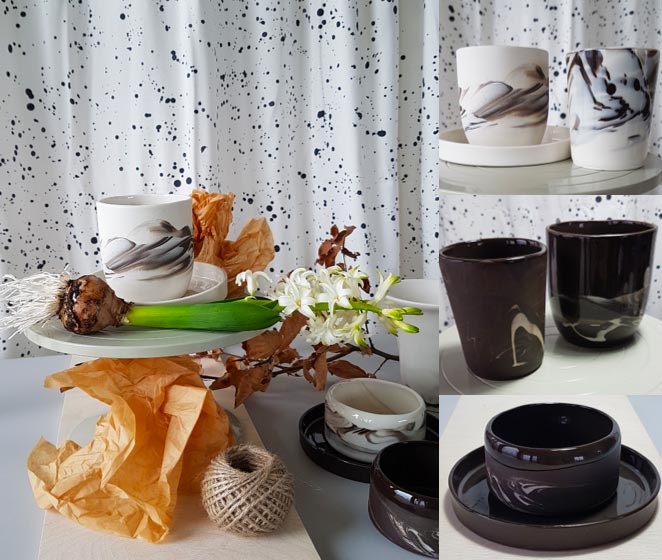 Collection inspired by the shapes of clouds, waves, flows and mixtures  of milk and chocolate rivers.
Glossy or matte, transparent or opaque, the objects from the "Hazard" collection are subject to chance. Made of mixtures of colored porcelain, vases, mugs, glasses and plates give me pleasant surprises every time I take them out of the mold. Playing with the mixes requires control on my part, but the final look belongs to chance.
Friendly to the touch, easy to hold in the palms, glasses and mugs are waiting to be filled with rivers of aromatic and hot coffee or delicate and fragrant tea, mixed with milk, whipped cream and chocolate. The enticing smells of cinnamon and coffee rise from the full cups and mixing, they materialize in the clouds, settling on cups again.