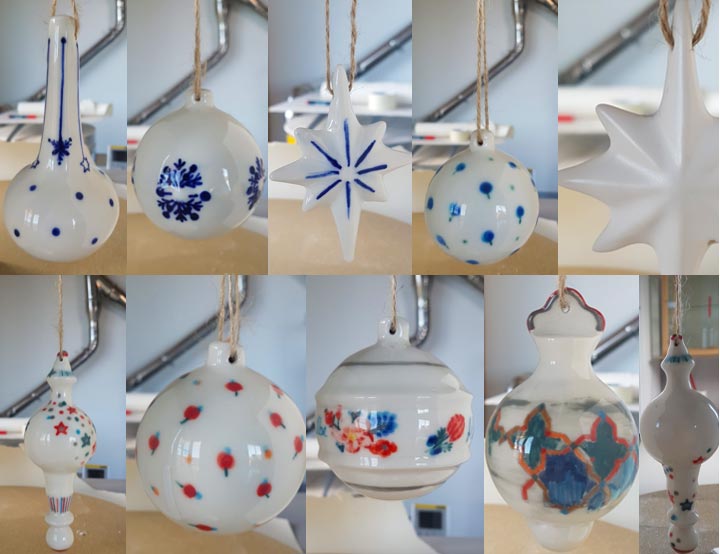 The collection is inspired by elements of Brancovenesc architecture - the model of the trilobite window, tears shape - small  glass for potions, church towers and of course the sphere, with all its meanings.
 Decor elements used: stylized berries, stars, snowflakes, apple blossoms from the carol "Florile dalbe", motifs from paintings found in Brancovenesti churches.
 Pigments used: cobalt blue and other pigments close to the colors found in archaic religious painting but also the vivid ones used for apple blossoms and berries.